UPDATED LAPTOP PART PRICING!!!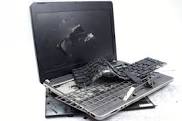 ---
All,
I have received an updated price listing for our laptops from the vendor. Please note that prices are still subject to change and do not include shipping. That will be an ever-changing variable. The listing can be viewed here.
The listing can also be viewed on our school website under Updated Laptop Part Prices
I would also like to note that it is not too late to purchase the school's in-house insurance.
It is $50 upfront, covers the first accidental damage, 2nd accidental damage is a $50 deductible, and 3rd + damage is the responsibility of the student/guardian. The average cost per repair in the 21-22 school year was $117. In order for damages to be covered, they have to be accidental, not negligent, and must be reported within 14 calendar days to Mr. Summers from the date of the accident.